Customized, technology-driven
bookkeeping
services
Building an efficient structure for your business processes is essential for supporting continual growth and maximizing profits.  
We work with our clients to eliminate inefficiencies and create a fluid pipeline to purposeful workflows.
How can your
workflow
be improved?
Whether creating efficiencies, eliminating room for errors, or capitalizing on areas for growth, there is always room for improvement.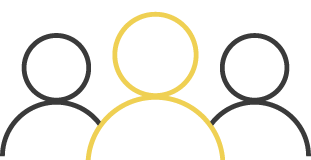 Get the benefits of having a dedicated and experienced finance team without the cost of the added wage.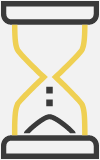 Manage your time effectively by handing off the day-to-day bookkeeping tasks to us.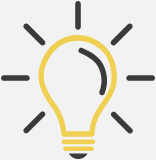 Embrace simple applications to get your business using every minute of every day as efficiently as possible.
Offering a variety of services coupled with trustworthy one-on-one attention is exactly why our clients love working with us.  We'll make it clear what you can expect, project timelines, workflow, and specific responsibility details.
Every client process is unique, but every client wants the same thing.  Up-to-date books and an understanding of their financial position are at the core of our bookkeeping services.
We offer small business payroll services for clients who want to get out from under the stress of managing all the details that go along with running payroll.
Workflow Design & Automation
We offer workflow design and automation services for small businesses looking to tighten up processes or start fresh.
Starter Package
Starting at $325/month
For our clients who handle most of the bookkeeping
 themselves but need a little help with categorizing and reconciling monthly.
Growth Package
Starting at $675/month
For our clients who are a little less hands-on and need us to book most transactions monthly, as well as work on their account reconciliations.
More focused support and monthly meetings are included.
Plus Package
Starting at $1,250/month
For our clients looking for more support throughout the month.
Generally dealing with complex transactions or a higher number of transactions, we work alongside your team, as an extension to your company.
Please note that all new clients require a Diagnostic Review to begin services.
This service allows us to generate a proposal based on the scope of work needed for your business.
You will be provided with a report of our findings following this service. ($450)
Payroll Services
$250/month + $5 / employee
source deduction remittance reminders and payment

EHT & WSIB Filings and reminders
Catch-up 
This service is for clients who require help getting things back on track. If your books are behind, or you find yourself in a bit of a mess, this is the package to get things started off.


Pricing is based on the scope of work.
Accounts Receivable & Payable Management
If you need help managing the day-to-day transactions of your accounts receivable and payable, let's chat to find a workflow that relieves your worry and gets you paid on time, and your bills managed with ease.
Pricing is based on the scope of work.